If you didn't know already, tennis star Kim Clijsters has an awesome sense of humor.
She gave fans a taste on Friday while playing in an invitational doubles match at Wimbledon.
When asking her partner, Rennae Stubbs, whether she should serve wide or down the middle, a man in the crowd yelled out, "Body serve!"
As Clijsters and the crowd laughed, she summoned him to the court to play a point or two, and her opponents helped the man down from stands.
Clijsters joked, "I'm so glad he's wearing all white," noting the Wimbledon clothing regulations, before scampering to her bag to pull out a white skirt for the man to wear.
The television commentators were doubtful, saying, "Kim, this isn't going to work. They're not going to get over the knees," as Clijsters fell to the court in a fit of laughter.
But boy, did the guy prove them wrong.
Soon the man was dressed in his white tennis skirt and jacket, and ready to attempt to return Clijsters' body serve.
He even managed to hit the first one back! But the point was soon over as Stubbs put the ball away.
Clijsters gave the man a few more chances, just for fun, before the two teams and the heckler posed for some hilarious pictures, as one of the commentators remarked, "They've completely forgotten there's a tennis match going here."
Wimbledon's Twitter account later posted a video of the hilarious interaction:
"That's a man. In a skirt. Trying to return Kim Clijsters' serve"

Always expect the unexpected in the invitation doubles…#Wimbledon pic.twitter.com/lsArQJe4Rg

— Wimbledon (@Wimbledon) July 14, 2017
And Twitter was loving it:
Absolute legend!!! ???

— Adrianna Bertola (@AdriannaBertola) July 14, 2017
The U.S. Open seemed a bit jealous:
Well this was unexpected… ?Can't say we've ever had a man in a skirt on court at the #USOpen!

— US Open Tennis (@usopen) July 15, 2017
Even the heckler got in on the action:
They were awesome. And I got to play in Wimbledon. One of the bucket list. #rematch!!!

— chris (@chrisquinnirl) July 15, 2017
He later thanked Clijsters for being such an awesome sport:
Thank you for going easy on me with the serve. You have made me a bigger hero to my 3 daughters who worship you BTW.

— chris (@chrisquinnirl) July 15, 2017
Please SHARE this with your friends and family.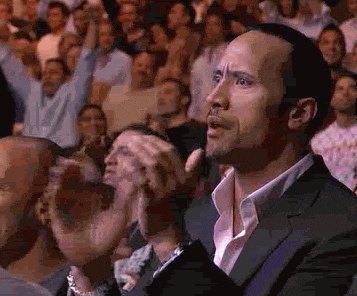 H/T: Mashable, Youtube, Twitter
Brian Skellenger is a contributor at SBLY Media.