Dancing is an innate part of being human.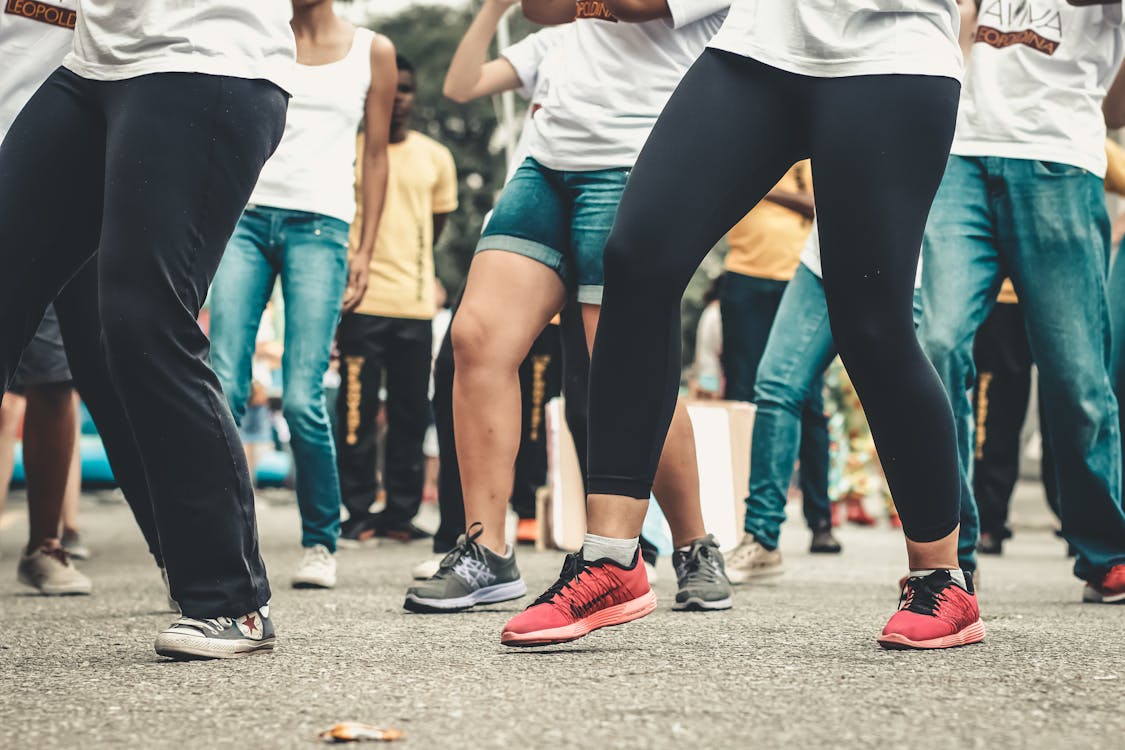 Some of us may be better at dancing than others, but we all feel the urge to get up and move from time to time.
And when one little girl sees her grandpa dancing salsa, she can't help but get involved.
Grandpa starts the music and begins his quick steps.
Of all the dances that this little girl could be learning, salsa seems like it must be one of the most difficult.
Although there are relatively few steps in salsa, they are all done at a high tempo and a quick pace.
Even at 27, I still have trouble keeping up with the steps of salsa–I can only imagine what this cute little girl is going through.
However, she disregards the fact that her body is still developing and that her coordination has yet to be perfected.
She gets out there, right next to her grandpa's moving feet, and gives salsa a try.
She seems a bit confused at first, watching grandpa's feet and trying to imagine herself doing the same.
But after a short hesitation, she lifts her feet and steps back and forth as fast as she can, trying to keep up with grandpa and the music.
She starts moving with the rhythm and does a great job considering her age and size.
After a short dance, she stops and reassesses her situation.
Grandpa changes up his movements a bit and does a few slower steps.
The little girl takes this in and decides she is ready for more.
But instead of getting her feet going right then, she does a little spin and starts dancing while facing away from her grandpa this time.
Now she is facing the camera and we are able to see her face as she works through the salsa steps.
She looks down at her own feet, seemingly amazed at how quickly they are moving around.
Then she looks over at grandpa's feet and checks to see if she is in step with him.
Her and grandpa circle around each other as they watch each other dance.
The little girl seems right at home on the dance floor and the two look totally in sync–as if they've been dancing partners for years.
Grandpa starts dancing backward and the little girl fills the gap, dancing towards him.
He moves this way and that, and the baby girl never hesitates to follow her dancing partner around the room, always making sure to hit the right steps as she does so.
Finally, after a good minute of nonstop dancing, the little girl gets tired on those little feet of hers and drops down onto the floor.
She gets into the crawling position–a position that is probably much more comfortable to her at this age.
However, grandpa isn't done dancing just yet.
He reaches down and grabs her little arms, raising her gently back onto her feet.
As she stands, she begins moving her feet again, dancing salsa with her hands in her grandfather's.
But her legs are tired and she can only last a few more steps before she drops her hands down and dances away from the living room– calling it a night.
Please SHARE this with your friends and family.
Source: Claudia Oliva Realtor C21World Connection, The Tango